A hearty welcome and hello to all my followers!
I was pleasantly surprised at the positive feedback I was getting from my Flash Fictions featuring Thoki and Lor. It grew far beyond my expectations, so much so that they've outgrown my general writing blog "Attack of the Muses" and I've spent a LOT of time, linking previous episodes!
That being the case, I thought the Nordic Comedy Duo deserved their own spot, to feature their story in choronological order with an easy reference index and a place to host pictures and such. Who knows where they'll go from here! Perhaps I'll get a nice anthology of shorts? Perhaps it will be doomed to fail, but, knowing Thoki & Lor, it will be a spectacular failure. FTW.
~Monica Marier (Author/Artist/Nutcase)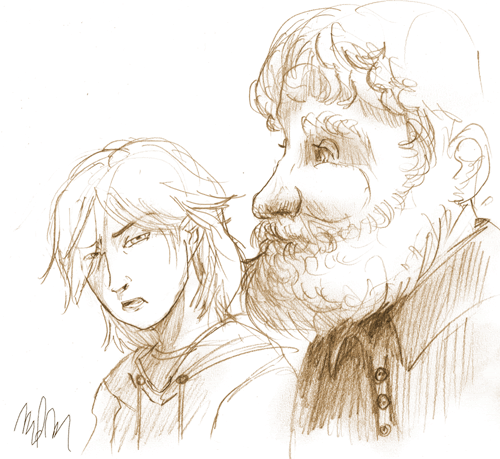 Left to Right: Thoki and Lor. This image is copyright©2010, Monica Marier